This page refers to the character statistic. For what is known about the disease itself, see Rot (disease).
Rot is a stat that determines the level of a character's descent into madness as a result of contracting the Rot disease. In terms of gameplay, this stat has the potential to dramatically affect combat outcomes.
Combat significance
Edit
If one hero or NPC has a higher Rot stat than another hero or NPC, then the character with the higher Rot stat will gain bonus dice equal to the Rot stat of the character with the smaller amount of Rot. If one of the combatants has not contracted any Rot, then the combatant that has a nonzero Rot stat will not gain any bonus dice.
If the combatants have an equal Rot stat, then neither of them receive bonus dice.
Stages of Rot
Edit
Infection
Edit
When a hero has a Rot stat of 1-4, they are considered "Infected". Arguably, Corruption has more benefits, but Infection still has a few notable effects:
Corruption
Edit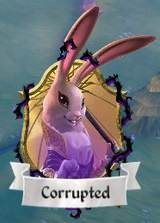 Once a hero has reached a Rot stat of 5 or higher, they are considered "Corrupted" by its influence. This has many effects:
Ways to Gain Rot
Edit
Ways to Lose Rot
Edit
References
Edit
Ad blocker interference detected!
Wikia is a free-to-use site that makes money from advertising. We have a modified experience for viewers using ad blockers

Wikia is not accessible if you've made further modifications. Remove the custom ad blocker rule(s) and the page will load as expected.